Performance Chevy Crate Motors and suppliers:
There is no shortage of performance crate engine options for the Chevy Camaro.
---
Chevy Crate Motor Suppliers:
This is where the First, Second and Third Generation 1982 to 1992 Camaro ownership beats out the Fourth Generation Camaro. Engine swaps are much easier to perform on the early generations Camaro because the engine can be lifted out vertically after the hood has been removed. Typically the Fourth Gen Camaros must be lifted on a hoist so the engine can be dropped under the vehicle. This process is required due to engine compartment design and the forward protruding windshield. This makes engine swaps a breeze on the Third Gen Camaro for the home mechanic or for the traveling racer.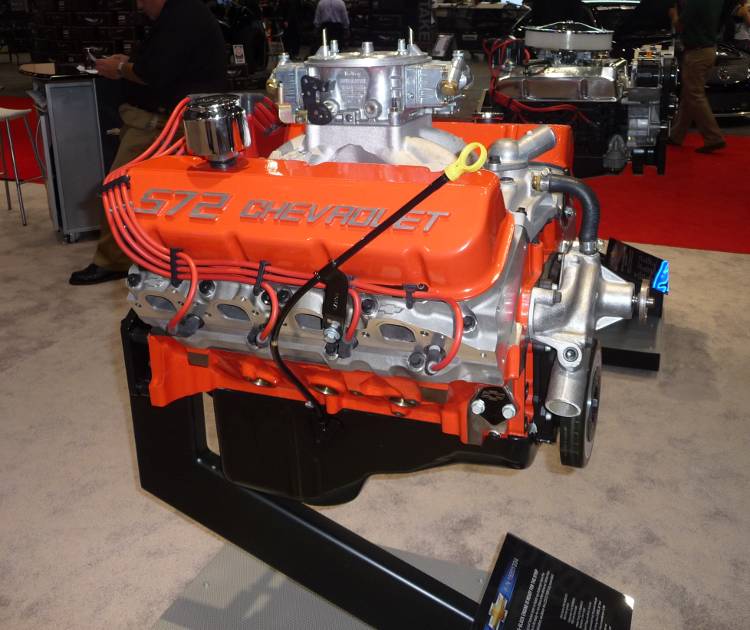 General Motors big block 572 cid crate motor.
Chevy LS1, LS2, LS6, LS7, LSX Crate motors:
EROD LS series crate motors for performance engine swaps.
CamaroTech Engine Links: