Camaro Body Parts:
Fiberglass aftermarket automotive body panels have always been a method of reducing weight on a vehicle. Care must be taken in finding a supplier who provides fiberglass parts which are not overly wavy in contour and thin enough so that they actually reduce the weight of the vehicle and not contribute extra weight.
---
Fiberglass fender panels:
Auto Component Design
(Division of United Plastics Inc.)
1340 West Collins Ave.
Orange, CA 92667
(714)532-6140

Part #: 1404, 1405
Weight (as shipped): 7.5 lbs each

Third Gen '82-'92 Camaro Fiberglass fender panels
Installation notes: This is far from a bolt-in installation. I had to fix various deficiencies in the panel before it could be used.
Fixes:
Front tab: Note that the original steel fender has a mounting tab which was missing on the fiberglass unit. I had to add glass to fabricate this tab.


Hold shape and give stiffness: The fiberglass unit could NOT maintain shape to match that of the door. It was also very flimsy and too flexible. To add stiffness I took the steel stiffener from the original steel fender and fiberglassed it to the fiberglass fender.

Panel corners: The sharp corner of the stock panel was not reproduced well in the fiberglass unit. I had to add fiber glass and trim to match the stock fender. I used wax paper taped to the external surface at the fender corner as a mold. The wax paper was taped to the outer contour so that it followed and extended the contour of the fender. I then applied cut fiberglass segments and resin to extend the corner. Some of the fiberglass was placed over the interior surface of the fender and the cut segments. When cured, I then removed the wax paper and trimmed the corner. Some sanding was required to smooth the contour.


Panel corners: The sharp break of the stock third gen panel was not reproduced well in the fiberglass unit. I had to add glass and trim to match the stock fender.

Parking light mounts: These were omitted on the fiberglass unit and had to be added.

The original Third Gen Camaro GM steel fender weighs 11.7 lbs each.
The steel brace extracted from the fender weighs 1.40 lbs each.
The original weight of the fiberglass fender as shipped weighs 7.5 lbs each.
The fiberglass fender with the brace weighs 8.9 lbs.
If weight savings is your goal, this is a poor choice given all the work required. The contour was true and did not need bondo work.
---
Doors and Door Concepts:
Vertical "Lambo" Doors:

Fifth gen Camaro "Lambo" doors from Vertical Doors Inc.
(Also available for other generations of Camaros)

Rotating Door:

Door in open position
Video of door opening

YouTube.com video link

This door was spotted during the Long Beach Grand Prix in Long Beach CA on a Mercedes concept car. The integrated seat and door rotate for easy entry and exit.

Door Closing and Slam Prevention: SlamStop


Extruding Door:

Door shown in open position

Lambo doors:

LDS Doors - Division of KW Automotive
Aerokits.net - Chaser Aerodynamics LLC. Also has Gull Wing door kits.
Wing Doors: 9364 B Cabot Drive San Diego CA 92126 (866)650-7444

Other Door Concepts:

---
Body Kits:
TransAm Depot: Trans Am and GTO Judge body kits for the 5th Gen Camaro.
Designer: Kevin Morgan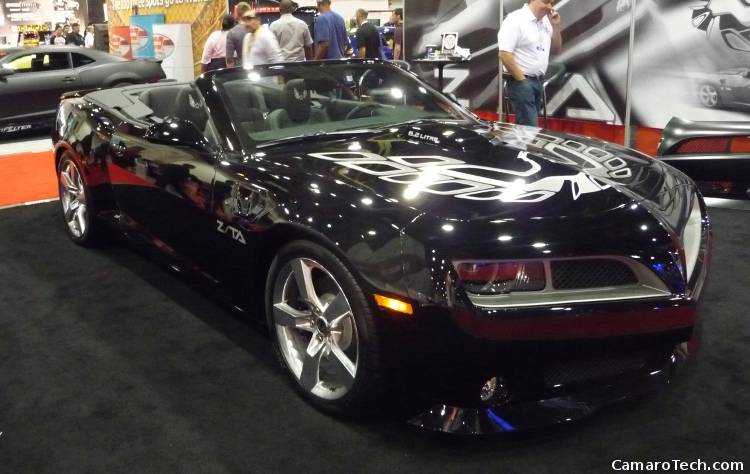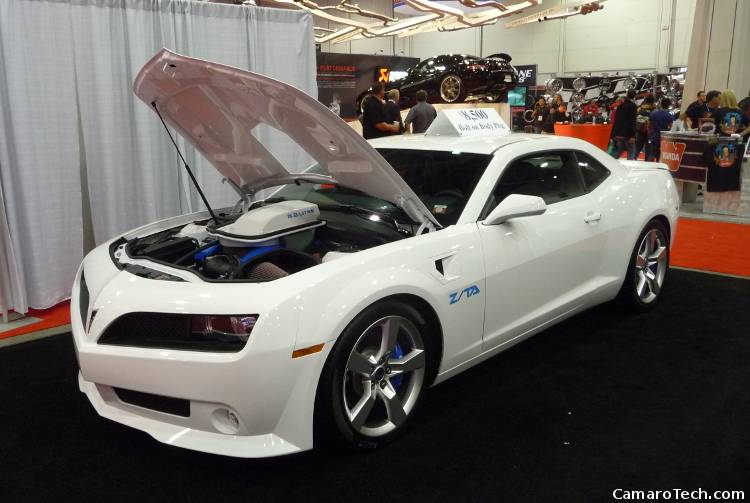 ---
Auto Component Design
(Division of United Plastics Inc.)
1340 West Collins Ave.
Orange, CA 92667
(714)532-6140

Camaro Bolt On Hood '82-'92
Part #1393
Weight: 25 lbs
Stock GM '82 Z28 plastic hood: 44.4 lbs

Third Gen '82-'92 Camaro Fiberglass Bolt-on Hood. Part #: 1393
This hood was truly bolt-on and did not require rework like the fender. It was structurally rigid and fit in place. It did require some light bondo work to remove some waves in the contour.

Note the use of a rod to hold up the hood instead of using the gas struts. The force required to compress the gas struts could break the lightweight hood.

Mr Gasket Co.

Hood Locks (Flush mount). Part #: 1472
Protect the your investment in your engine.

Hood pins:
Paint:
BASF
- [
alt
]
Glasurit
54 line (German OEM paint used on Mercedes and Porches)
Gloss Black 54-1240
Red: 1991-1992 Bright Red
---
Links:
Fiberglass body parts:

Auto Component Design (Used their fenders and hood. Quality and light weight.)
Orange CA
VFN Fiberglass: Everything fiberglass for your Camaro. Doors, hoods, front-end clips, bumpers, spoilers, ram air scoops, dash, entire bodies, ...
1st, 2nd, 3rd and 4th gen.
Addison IL
Unlimited Performance Products: hoods, fenders, ram air scoops, urethane bumpers, ..
Hesperia CA
US Body Source: Fiberglass hoods with ram air scoops
CarHoods.com: Fiberglass and steel hoods
American Sports Car Inc.: Hoods (with cowl induction or air scoop) and fiberglass body kits, first, second, third and fourth gen Camaros
Wings West: Spoilers, wings, aluminum mesh grilles, ... Fiberglass and carbon fiber
Aeroglass: First gen hoods and thirty styles of ram air hood scoops
Nashville GA
Riggeal's Performance Fiberglass and Composites: Fiberglass and carbon fiber hood scoops, seats,
RKsport: Body kits for Gen5 Camaros
Fibremotive: at one time sold F-body fiberglass components. Now ??
Applied Vehicle Technology: Composite Supplies
ThomasRegister: Plastic OEM Component manufacturers

Carbon Fiber:
Metal restoration parts: (mostly 1st/2nd gen)
Custom Graphics:
Clear Film: (paint protection film)
Custom Paint:
Wax and Polish:
Weatherstripping:
F-Body: Stock Camaro ground effects kits - They have lots of stock new and used parts.
Muth - LED turn signals in mirrors. They do not have a Camaro mirror specifically so one from another car must be cut/ground to fit.
DominatorRaceProducts.com: scoops, shrouds, etc
Five Star race car bodies: drag, oval, stock car
Columbia Airmotive: aircraft panel fasteners and fittings