Camaro Ignition and Electrical System:
Performance ignition and electrical equipment for the third gen Chevy Camaro: The most obvious performance gains can be had from performance ignition systems which boost spark but most importantly don't degrade in performance at higher RPMs where standard coils can't keep up and begin to produce a shorter spark of less amperage and voltage.
Replacement chips for the Electronic Control Module (ECM) can produce modest gains by optimizing for horsepower rather than mileage.
There are also a plethora of aftermarket gauges, lights and accessories to suit one's taste.
---
Ignition Systems: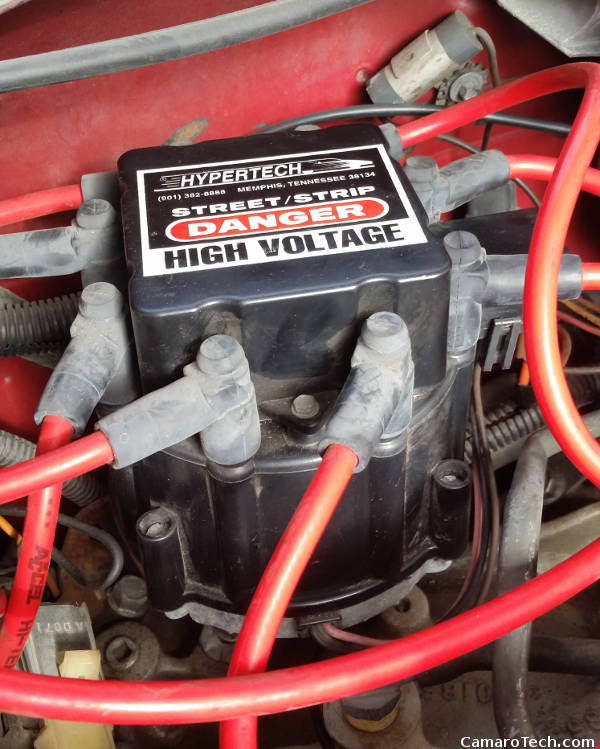 Replacement distributor cap with enhanced
Hypertech high performance ignition coil
and Accel performance 8mm ignition wires with a graphite core and a red silicone jacket.
This coil is capable of a 57% voltage gain over stock (45kV to 55kV) and is good up to 7000 RPM.
---
Electonic Control Unit (ECU) and Programmable Engine Management Systems: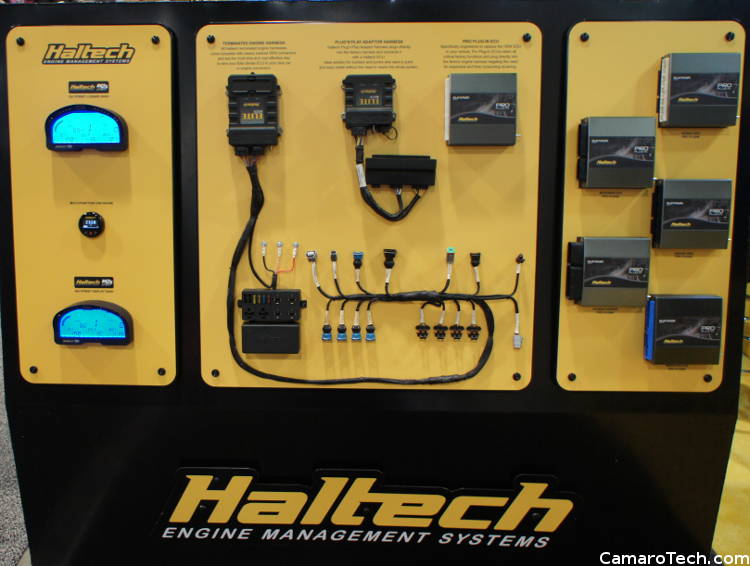 Haltech: Electronic Fuel Injection (EFI) engine management systems for the Chevy LSx series engines.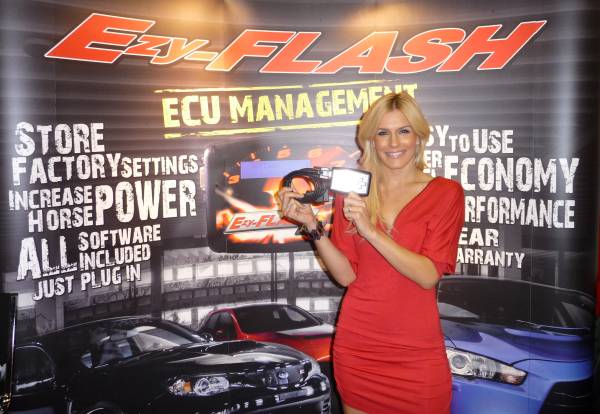 ---
ODB-II Electronics:
Palmer Performance Engineering
ODB-II products:
DashLogic for fifth gen Camaro. Customize gauges and Heads Up Display (HUD)
Dash Command: Data monitoring, logging and diagnostics with an iPhone/iPad/iPod or Android
---
Performance Starters: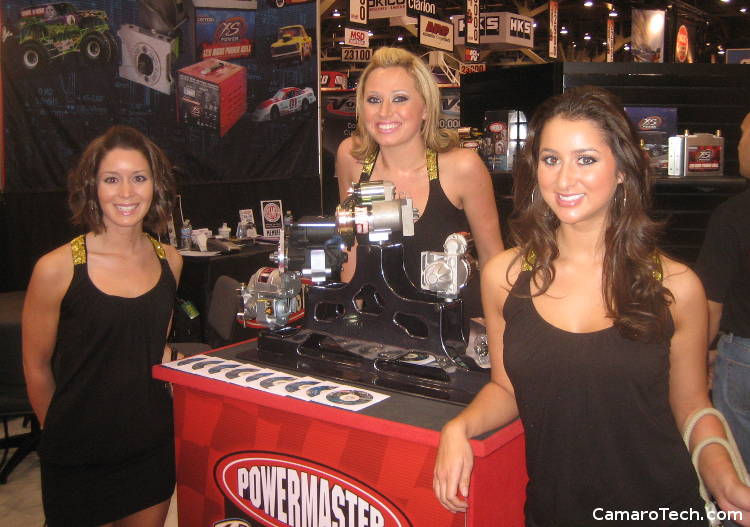 ---
Performance Alternators: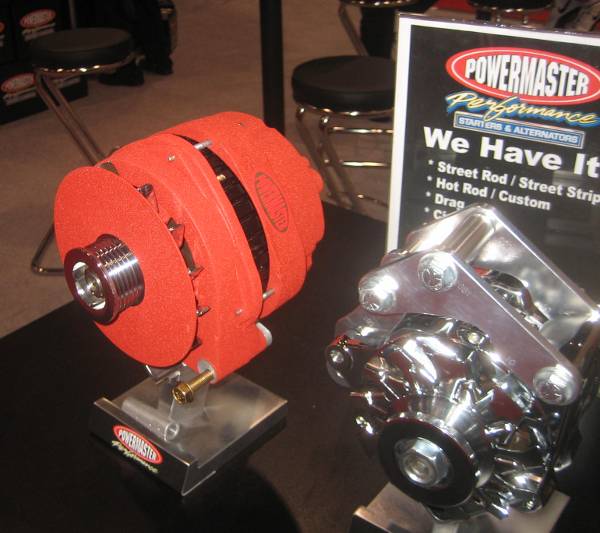 Powermaster alternators


MSD Dynaforce alternators
---
Wiring: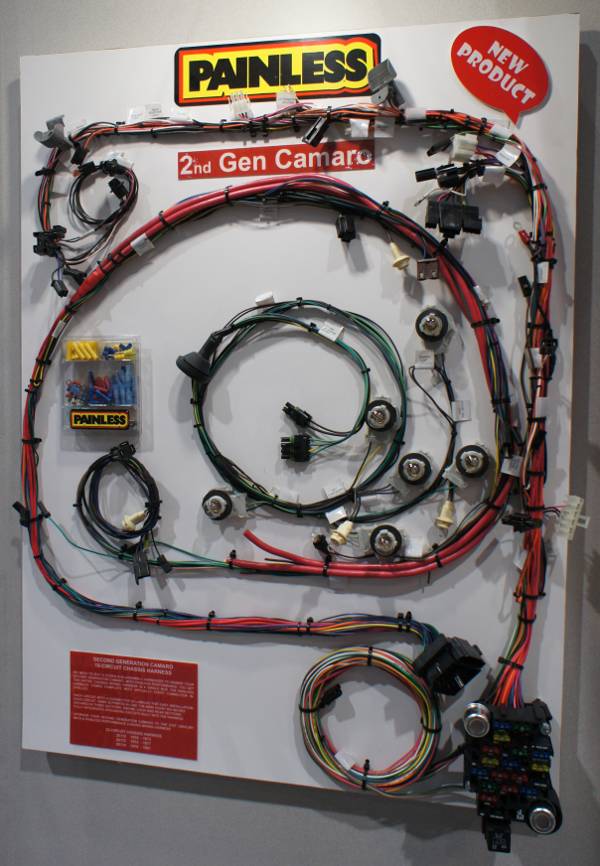 Painless Wiring: Gen 2 Camaro wiring harness.
Three harnesses available for each of the second generation Camaro styles:
1970 - 1973
1974 - 1977
1978 - 1981
---
Driving and Head Lights:
---
Batteries: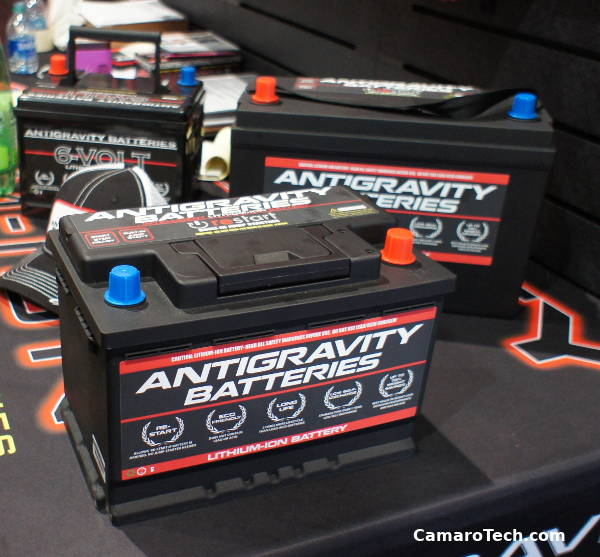 Anti-Gravity batteries - the lightest automotive batteries available
---
Misc: